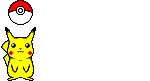 • What do you blog? 
Anime, Manga, anything related to Japan and misc. Photography. :D Sometimes I get too lazy to tag things (pretty much all the time), but if there's something I posted and you'd like to know its origin, then just leave me a msg.
• Do you post NSFW stuff?
Yes, I do on occasion. If that offends you in any way. Sorry. 
• Do you own your pictures/gifs posted?
Yes and No. Yes, I make .gifs, misc. Photoshop work and screencaps, if they're mine I'll tag them as such. Any other original work is property of its respective owner and I just promote it. But if I know the source, I will include it in the post. Everything else is just reblogs from people I follow.
• What do you use to make your screencaps/gifs/misc. GFX work?
I use VLC player to snapshot scenes from Anime video files I have. Photoshop CS3 & CS5 for everything GFX-related, as well as, make gifs. 
• Do you have a personal facebook?
Yes, I do, but if you'd really like to know it — just msg me.
• Where are you from?
USA.
• What are some of your fav. blogs?
• Where is your theme from?